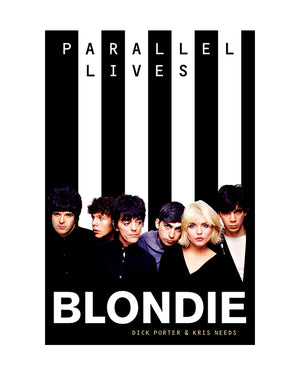 One of the most iconic groups of their generation, Blondie experienced an unparalleled rise to global superstardom during the late 1970s. As they topped charts throughout the world, vocalist Deborah Harry adorned magazine covers and bedroom walls everywhere.

Drawing upon extensive new first hand interview material from Debbie Harry, Chris Stein and many other significant players in the band s long history, a huge archive of personal materials and unpublished interviews, Blondie: Parallel Lives is the definitive eye-witness account of the group's long and often tumultuous existence. Beginning with their childhoods, backgrounds and influences, the book is also an evocative homage to the unique New York scene of the 1970s. It charts the development of Blondie to their massive popular success and eventual break up. How Debbie Harry set her career aside to nurse Chris through a debilitating and life-threatening genetic disease. It recounts the group's 1997 reformation, subsequent renaissance with their No Exit album, the controversies surrounding the 2006 induction to the Rock n Roll Hall of Fame, ending in the present with the release of Panic of Girls.

Co-author Kris Needs established a friendship with Harry, Stein and the rest of the band that endures to this day. As a trusted confidante, he now recounts the full story.
Authors: Dick Porter and Kris Needs 
Publisher: Omnibus Press
Release date: 27 January 2017
Format: Paperback, 320 pages
Language: English